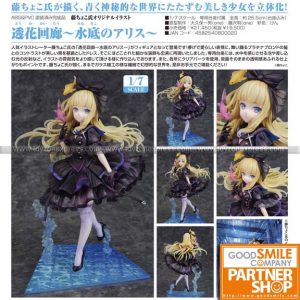 Alumina – Original Illustration -Toka Kairo -Minasoko no Alice-
Our Price: ₱10,385Regular Price: ₱11,540
Our Price: ₱10,385
fuzichoco's illustration of a girl in a mysterious deep blue world captured in figure form!
Released Date: 2022-01
Down Payment: ₱2,800
Promo Closing: November 5, 2021 or until slots full
Availability: Pre-order
Product Description
Specifications: Painted 1/7th scale ABS&PVC complete product with stand included. Approximately 25.5cm in height (stand included).