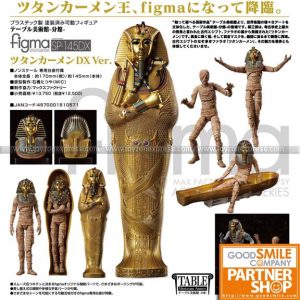 Figma SP-145 – Table Museum -Annex- Tutankhamun: DX Ver.
Our Price: ₱5,695Regular Price: ₱6,700
Our Price: ₱5,695
King Tutankhamun joins the figma series.
Released Date: 2022-07
Down Payment: ₱500
Promo Closing: November 20, 2021 or until slots full
Availability: Pre-order
Product Description
Specifications: Painted ABS&PVC non-scale articulated figure with stand included. Length: Approximately 170mm (casket)/145mm.