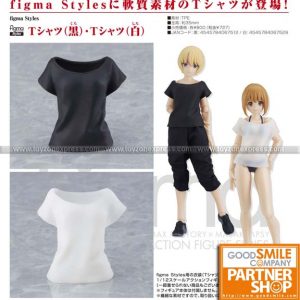 Figma Styles T-Shirt (Black) / (White)
Purchase this product now and earn 11 Toykens.
Our Price: ₱465Regular Price: ₱520
Our Price: ₱465-₱465
A flexible T-shirt is the next clothing item in the figma Styles series!
Released Date: 2021-07
Down Payment: ₱200
Promo Closing: June 20, 2021 or until slots full
Product Description
Specifications: Materials: TPE. Approximately 35mm in height.