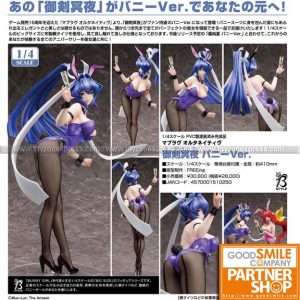 Freeing – Muv-Luv – Meiya Mitsurugi: Bunny Ver.
Our Price: ₱17,100Regular Price: ₱19,000
Our Price: ₱17,100
Meiya Mitsurugi is prepared to join your collection in bunny form!
Released Date: 2021-11
Down Payment: ₱5,000
Promo Closing: June 12, 2021 or until slots full
Availability: Pre-order
Product Description
Specifications: Painted 1/4th scale PVC figure with stand included. Approximately 410mm in height.