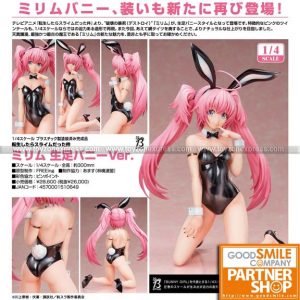 Freeing – That Time I Got Reincarnated as a Slime – Millim: Bare Leg Bunny Ver.
Our Price: ₱12,665Regular Price: ₱14,900
Our Price: ₱12,665
Bunny Millim is back with a new look!
Released Date: 2022-06
Down Payment: ₱3,800
Promo Closing: December 20, 2021 or until slots full
Availability: Pre-order
Product Description
Specifications: Painted 1/4th scale plastic complete product. Approximately 300mm in height.