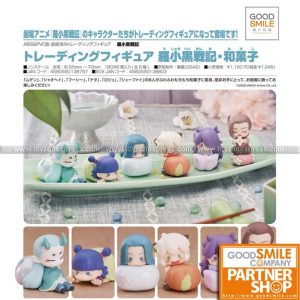 GSC – The Legend of Hei Collectible Figures: Wagashi (Set of 6)
Our Price: ₱3,985Regular Price: ₱4,430
Our Price: ₱3,985
From the animated movie "The Legend of Hei" comes collectible figures of the characters!
Released Date: 2021-07
Down Payment: ₱500
Promo Closing: January 5, 2021 or until slots full
Availability: Pre-order
Product Description
Specifications: Painted non-scale ABS&PVC figures. Each approximately 55-70mm in height. 1 boxset includes 6 figures (all 6 varieties).