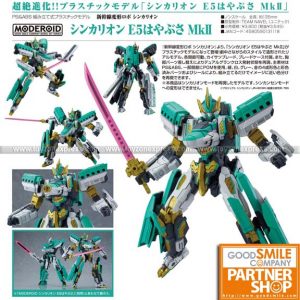 GSC – MODEROID Shinkalion E5 Hayabusa Mk II
Our Price: ₱1,440Regular Price: ₱1,600
Our Price: ₱1,440
Shinkalion Mode has been brought to life with a new plastic model of the Shinkalion E5 Hayabusa!
Released Date: 2021-04
Down Payment: ₱300
Promo Closing: February 16, 2021 or until slots full
Availability: Pre-order
Product Description
Specifications: PS/ABS assemblable plastic model kit. Not to scale. Approximately 135mm in height when built.