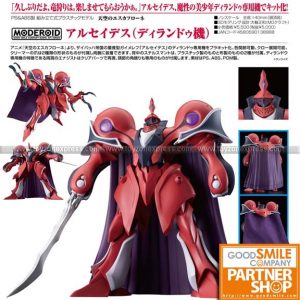 GSC – MODEROID – The Vision of Escaflowne – Alseides (Dilandau`s Guymelef)
Our Price: ₱2,385Regular Price: ₱2,810
Our Price: ₱2,385
"I haven't hunted any dragons in a long time… This is gonna be fun!"
Dilandau's Alseides is now a plastic model kit!
Released Date: 2021-06
Down Payment: ₱500
Promo Closing: December 5, 2020 or until slots full
Availability: Pre-order
Product Description
Specifications: PS&ABS assemblable plastic model kit. Not to scale. Approximately 140mm in height when built (to top of head).