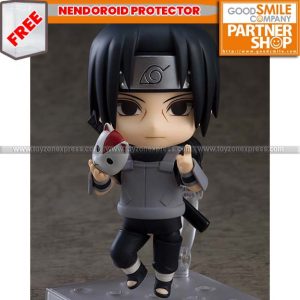 GSC – Nendoroid 1726 – Naruto Shippuden – Itachi Uchiha: Anbu Black Ops Ver.
Our Price: ₱2,395Regular Price: ₱2,820
Our Price: ₱2,395
"Now I regret not telling you everything before it had come to this…"
Released Date: 2022-08
Down Payment: ₱300
Promo Closing: December 18, 2021 or until slots full
Availability: Pre-order
Product Description
Specifications: Painted plastic non-scale articulated figure with stand included. Approximately 100mm in height.