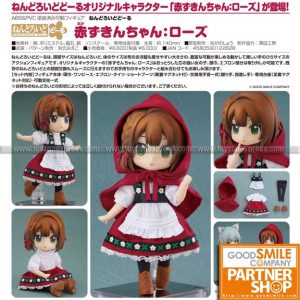 GSC – Nendoroid Doll Little Red Riding Hood: Rose
Our Price: ₱2,420Regular Price: ₱2,850
Our Price: ₱2,420
A new original character, "Little Red Riding Hood: Rose", joins the Nendoroid Doll series!
Released Date: 2021-06
Down Payment: ₱300
Promo Closing: November 8, 2020 or until slots full
Availability: Pre-order
Product Description
Specifications: Painted ABS&PVC non-scale figure with stand included. Other Materials: Cotton, Polyester, Magnets, Copper. Approximately 140mm in height.