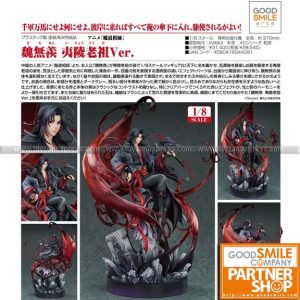 GSC – The Master of Diabolism – Wei Wuxian: Yi Ling Lao Zu Ver.
Our Price: ₱14,855Regular Price: ₱16,510
Our Price: ₱14,855
"Whether a thousand armies, a thousand horses or anything else, once you come to the other side I'll command you under my banner!"
Released Date: 2023-03
Down Payment: ₱3,800
Promo Closing: December 10, 2021 or until slots full
Availability: Pre-order
Product Description
Specifications: Painted plastic 1/8 scale complete product with stand included. Approx. 370mm in height.