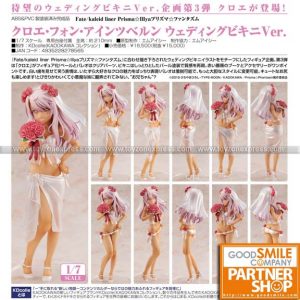 Kadokawa – Fate – Chloe Von Einzbern: Wedding Bikini Ver.
Our Price: ₱8,600Regular Price: ₱9,560
Our Price: ₱8,600
The long-awaited third figure in the wedding bikini series: Chloe!
Released Date: 2022-02
Down Payment: ₱1,800
Promo Closing: July 25, 2021 or until slots full
Availability: Pre-order
Product Description
Specifications: Painted 1/7th scale ABS&PVC product with stand included. Approximately 210mm in height.