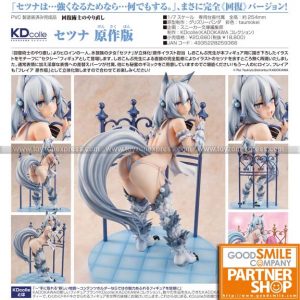 Kadokawa – Redo of Healer – Setsuna: Light Novel Ver.
Our Price: ₱10,835Regular Price: ₱12,040
Our Price: ₱10,835
"I'll do whatever it takes… to get stronger."
Released Date: 2021-11
Down Payment: ₱2,800
Promo Closing: May 5, 2021 or until slots full
Availability: Pre-order
Product Description
Specifications: Painted 1/7th scale complete PVC product with stand included. Approximately 254mm in height.