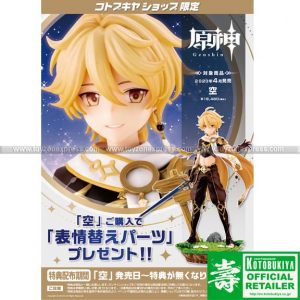 Kotobukiya – Genshin Impact – Aether
Our Price: ₱8,100Regular Price: ₱9,000
Our Price: ₱8,100
Bonus Face Part from Kotobukiya will be available for first come first serve (limited allocation)
All orders will receive Bonus acrylic stand.
Take note YOU CAN NOT CANCEL YOUR ORDERS IF YOU DON'T RECEIVE THE BONUS FACE PART. The item is a BONUS and not part of the offer, you are ordering the statue itself, so please place an order for the statue and we will let you know if you receive the BONUS.
Released Date: 2023-05
Down Payment: ₱1,800
Promo Closing: October 5, 2022 or until slots full
Availability: Pre-order