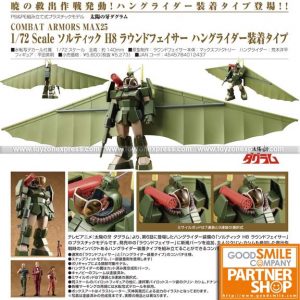 Max Factory – Soltic H8 Roundfacer Hang Glider Equipment Type
Our Price: ₱2,880Regular Price: ₱3,200
Our Price: ₱2,880
A new plastic model of the Soltic H8 Roundfacer with its hang glider equipment!
Released Date: 2021-10
Down Payment: ₱500
Promo Closing: May 15, 2021 or until slots full
Availability: Pre-order
Product Description
Specifications: PS and PE assemblable plastic model kit. Water-application decals included. 1/72 Scale. Approximately 170mm in height.