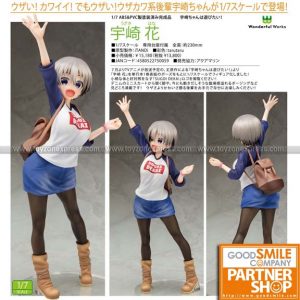 Wonderful Works – Uzaki-chan Wants to Hang Out! – Hana Uzaki
Our Price: ₱5,695Regular Price: ₱6,700
Our Price: ₱5,695
Annoying! Adorable! But still annoying! The annoying and adorable Uzaki-chan is now a 1/7th scale figure!
Released Date: 2021-04
Down Payment: ₱900
Promo Closing: July 25, 2020 or until slots full
Availability: Pre-order
Product Description
Specifications: Painted 1/7th scale ABS&PVC complete product with stand included. Approximately 230mm in height (including parasol).