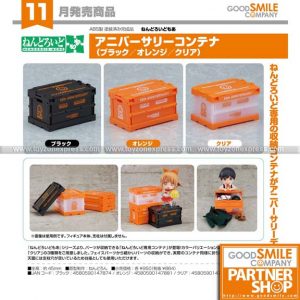 GSC – Nendoroid More Anniversary Container
Purchase this product now and earn 9 Toykens.
Our Price: ₱385Regular Price: ₱430
Our Price: ₱385-₱385
A storage container for Nendoroid parts with a special anniversary design!
Released Date: 2021-11
Down Payment: ₱200
Promo Closing: August 18, 2021 or until slots full
Product Description
Specifications: ABS painted complete product. Approximately 45mm in height.