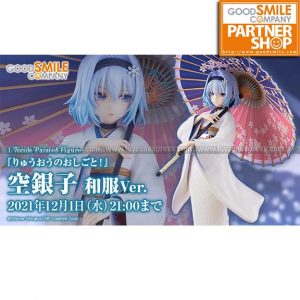 GSC – The Ryuo's Work is Never Done! – Ginko Sora: Kimono Ver.
Our Price: ₱9,435Regular Price: ₱11,100
Our Price: ₱9,435
A scale figure of Ginko Sora in a kimono based on an illustration by Shirabi!
Released Date: 2022-10
Down Payment: ₱2,800
Promo Closing: November 28, 2021 or until slots full
Availability: Pre-order
Product Description
Specifications: Painted plastic 1/7 scale complete product with stand included. Approx. 260mm in height (including umbrella).